Free Stuff page last updated
and is updated regularly-please bookmark & return soon

It's FREE to search Photos and Profiles of friendly people here in NZ and worldwide at NZFriendFinder & FREE to Post Your Profile and get Responses. There's heaps of FREE Dating Articles and you can even have fun Rating Other Members Photos for FREE. See for yourself with a FREE Profile Search now:



They're Cool and they're Kiwi and you can Get Yours for FREE - Permanent, Portable FREE New Zealand Email Addresses @coolkiwi.co.nz. Never change your email address again, regardless of your email service provider. Keep your existing email account with Hotmail, Yahoo! or whatever and Upgrade your boring old Email Address to a Cool Kiwi New Zealand Free Email Address. Or get a FREE Cool Kiwi Webmail account as well. Find out more at www.coolkiwi.co.nz



FREE Online Tarot Readings: We have created New Zealand's first completely free authentic 12-spread Tarot Reading website.

Click here for your FREE Tarot Reading now.

FREE SMS Worldwide! 5 FREE SMS Credits exclusively available here at CoolKiwi.mobi when you create a FREE SMS Account Here

Save up to 40% on that CD, book, game, toy, movie or software or those computer accessories you need through websites.co.nz's partnership with Amazon.com.

If you have your own website we've made it FREE and very easy for you to add it FREE to 28 popular Search Engines and directories

, and you can also add your site FREE to our very own Websites.co.nz Directory and Search Engine.


NZ 2-in-1 Free Dating NZMatchMaker!



Click on the AddMe Link below to add your site to over 15 Search Engines FREE
Meet your Match! CLICK HERE to find that special person
Get 10 local dates emailed to you for FREE

More Kiwis meet at NZMatchMaker
(2 Free NZ Dating Searches)

Free Online Tarot Readings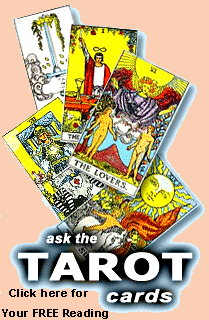 Send SMS From your email or the web. Free trial SMS Credits.




Web Sites Limited,
3/27 Hepburn St.
Freemans Bay
Auckland
New Zealand
Ph. (Intl)
+61-424356183

Websites.co.nz is the Creative force behind many leading Free New Zealand Web services including CoolKiwi.com Webmail NZFriendFinder Free Romance Tarot Readings, Cool Mobile Kiwi SMS Services, CoolKiwi.co.nz Portable Email Addresses
and many more top Free New Zealand Web Services, for over a decade, from 1997 to 2007.