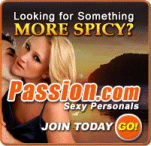 Increase repeat visits to your New Zealand website with Cool Kiwi Webmail
As a New Zealand Webmaster you can increase repeat visitors to your site by giving your visitors a great reason to keep returning.

Cool Kiwi webmail is a New Zealand's own popular web-based email service with over 40,000 users and growing fast.

Now You can tap into these repeat visitors by adding a Cool Kiwi web-based email login box to your site.

Adding a login box near the top of your home page is the best way to encourage visitors to keep returning to check their emails.

As regular visitors they will be more likely to purchase from your site! Webmail opens in a new window, so visitors never leave your site.


To add a login box to your site:

1. Select which login box you would like to add to your site
2. Copy the code below that box
3. Paste the code into your web page

Email Box #1
Email Box #2